[IMG]
[/IMG]
[IMG]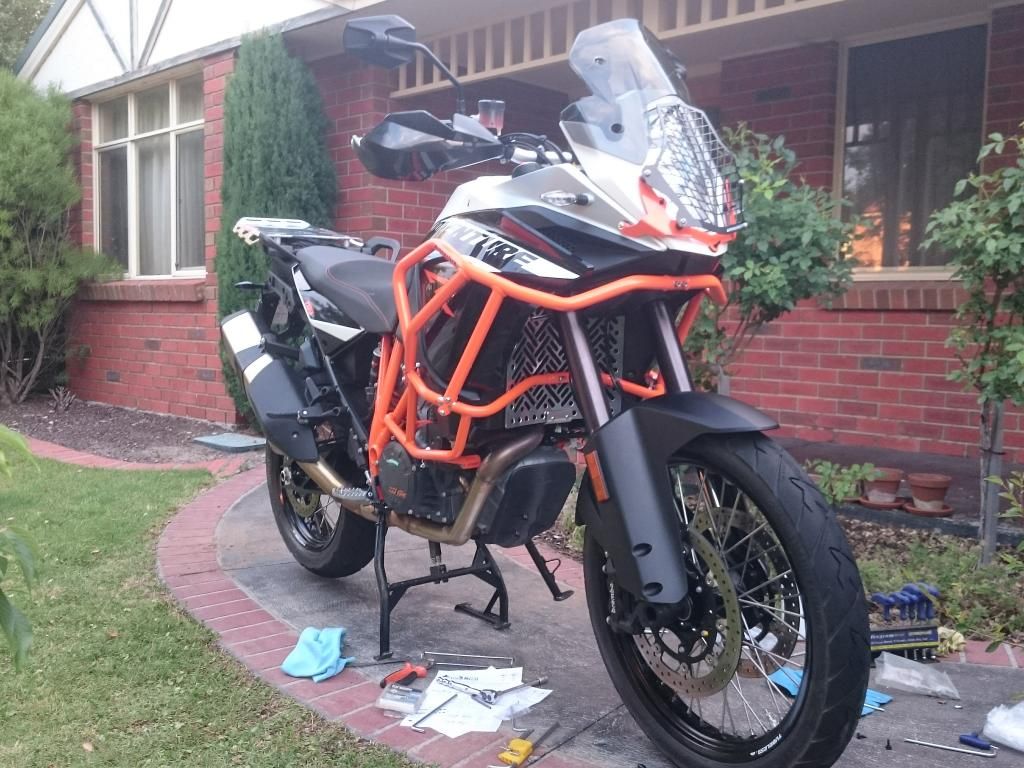 [/IMG]
I got this at a good deal, wasn't really looking for one but it came along so why not. I had always considered an adventure bike but had never got around to it.
Had bucket loads of mx and enduro bikes in the past as well as sport bikes, raced in the dirt for twenty odd years and ridden the road for longer, so a reasonable amount of experience.
When I got the bike I rode it to work a couple of times and thought, this isn't to bad, goes fairly hard, comfortable and gets a few looks, nice.
Well the first Sunday came along and I thought I had better try it in the dirt. Rode about 30k's through the twisties and rounded up a few Harleys along the way to Gembrook, an area not to far from my place to give it a run in the bush.
Now I'm fifty, haven't ridden in the dirt for about 3 years, was on my own and had the standard tyres on it.
This bike is way to good in the bush for its size.
After a little while on gravel it was up the tracks, third gear up hills, jumping erosion banks up and down hills, ruts, it was fantastic. I had to constantly remind myself of the weight of the bike to stop myself from getting to cocky.
Got some interesting looks from a few boys on trail bikes, while I was launching of erosion mounds coming down hill.
The ABS in the dirt is amazing, I think I would of out braked my Husaberg in the gravel.
The power delivery is so smooth and controlled that I had forgotten to reset the electrics to off road mode at one stage and was riding in street mode without a problem.
Now it was fairly dry and I can imagine that it would have been a different story in the wet, but another set of rims and tyres will help that.
Left the dirt and did another 160 odd fast k's on the road. What other bike can you do that on, to that degree.
Well after that day and can say I am very impressed and I am not easily impressed.
I had watched a couple of the Chris Birch videos and thought, noooo, but after riding the bike I can see how he does it. You just have to be a little younger than fifty and be able to get out of the way when 230kg is bearing down on you.
--------------------------------------------------------------------------------