Hi TLplanet. Im here thanks to Brainless and having problems with my bike( like leaving me in the side of the freeway). After talking to him he mentioned I should post some pictures of my bike. I wanted to show everybody my bike but mainly wanted tips on mods or recommendations. This bike was built by the national account manager of K&N and with Roland Sands. His name is Nick O'Kane. If you google his name you can see all the really nice bikes hes made. This was the first TLR he built out of 3 or 4. Here are some pictures and articles from it was first built and when i got it.
​
​​
​
​​
​
​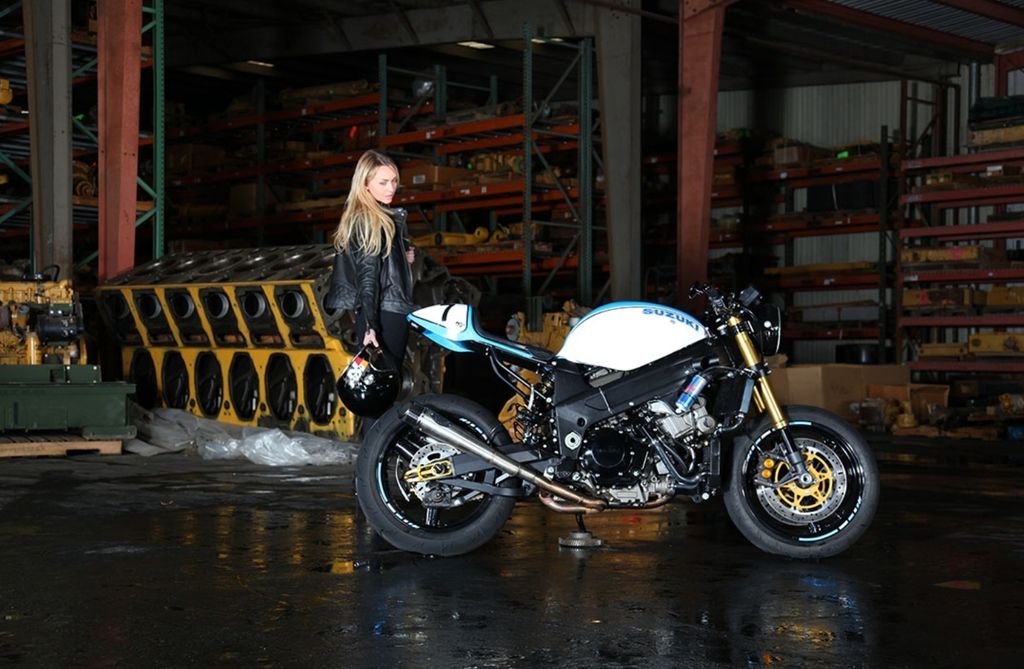 ​
​​
​
​​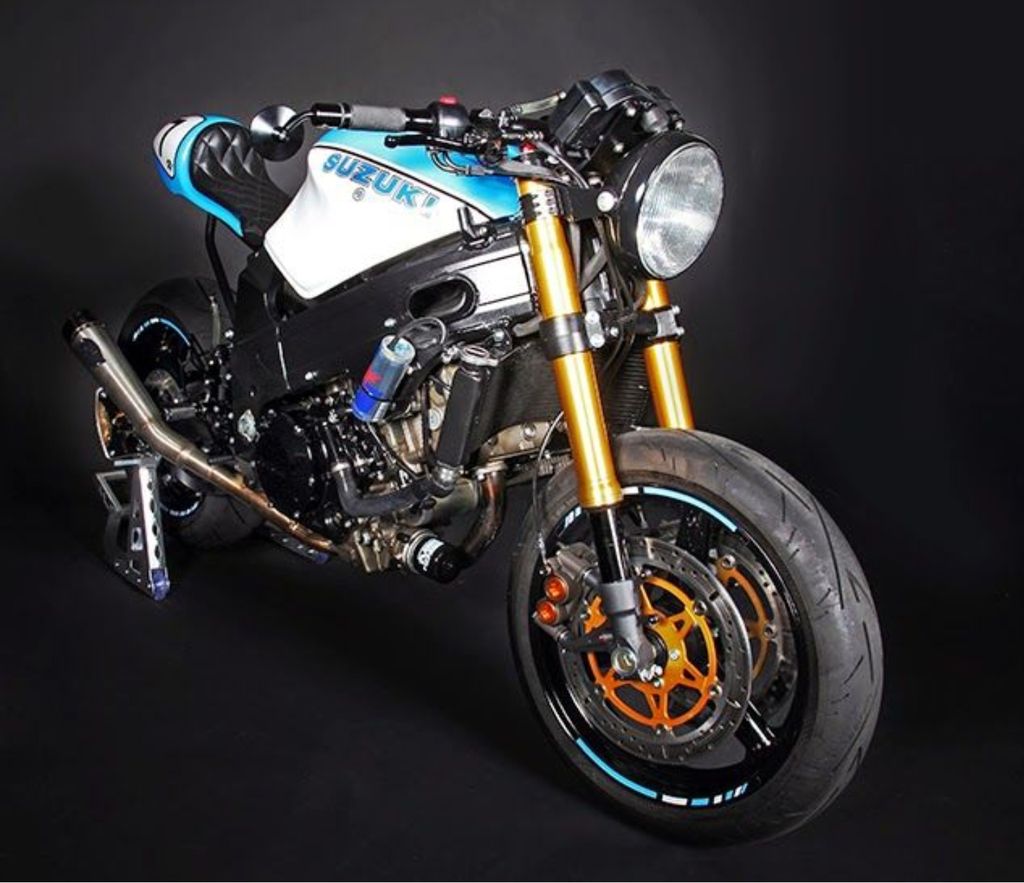 ​
​​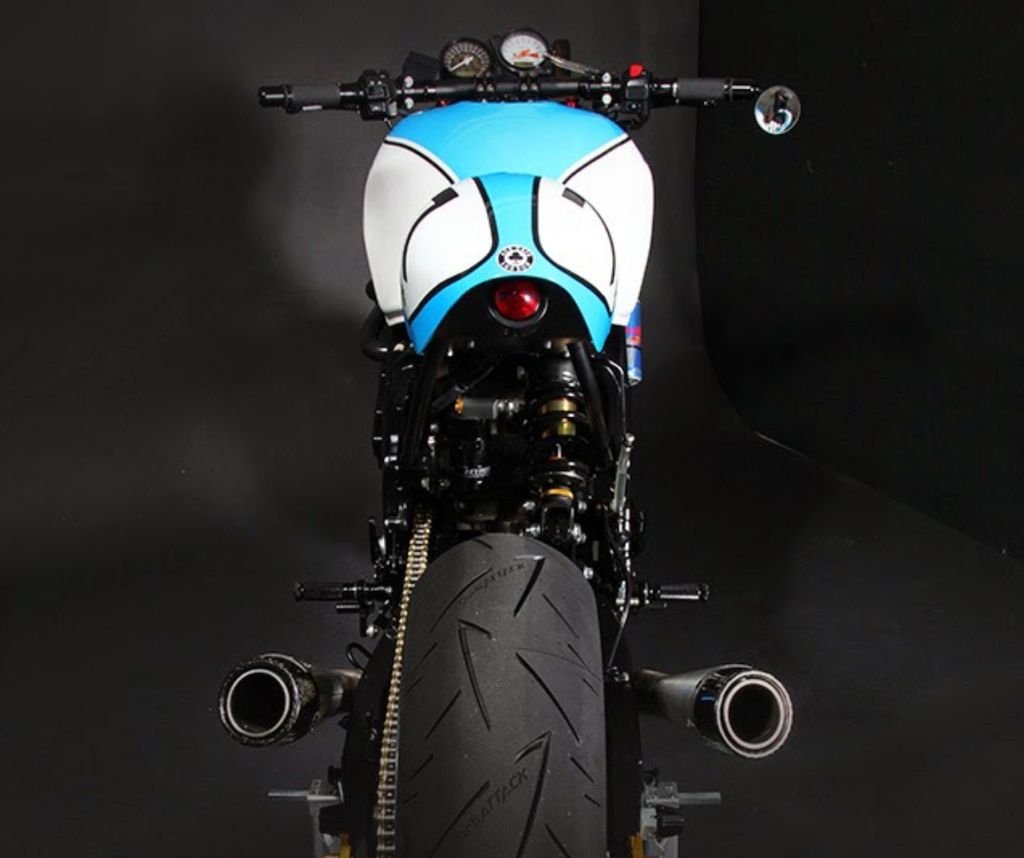 ​
​​
​
​​
​
​​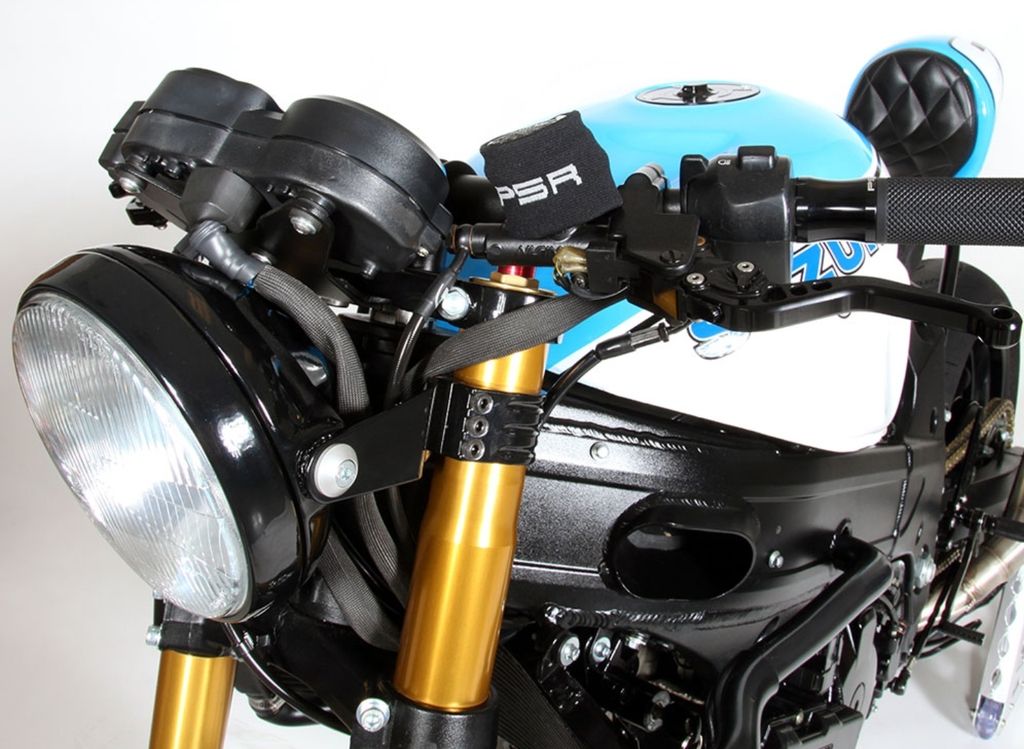 ​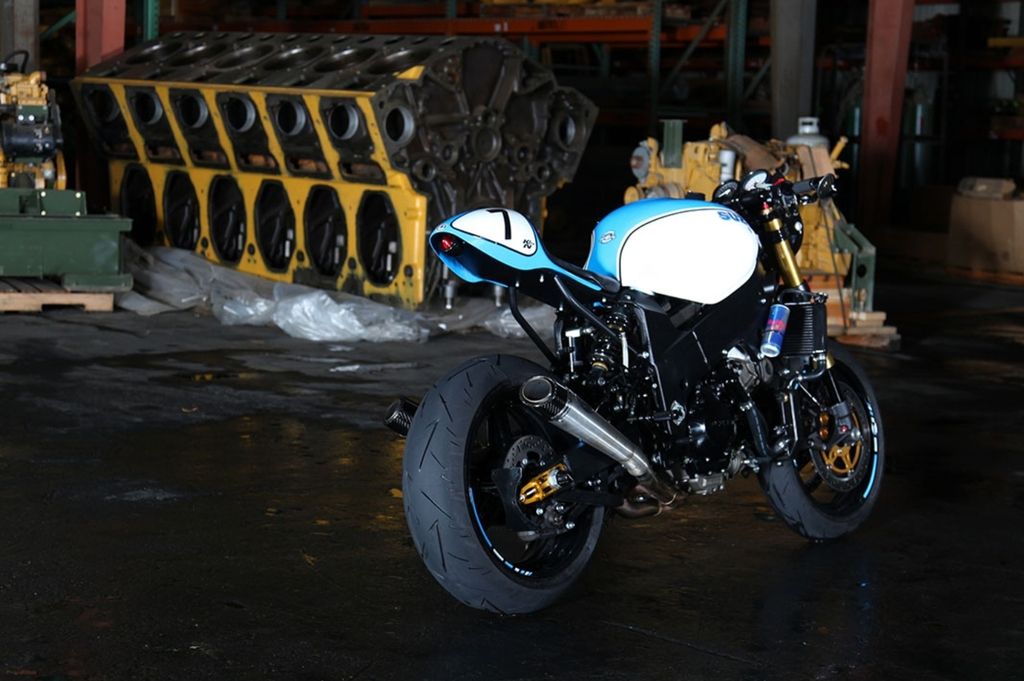 ​
​
https://www.rolandsands.com/blog/572...uki-cafe-racer
https://www.pipeburn.com/home/2015/0...i-tl1000r.html
https://www.knfilters.com/blog/kn-ac...-that-got-away
Here is a picture at the Long Beach Motorcycle Show
I was able to meet Nick by emailing K&N. Here are some pictures of Nick when i met him at the K&N headquarters and another TLR he built that is in the shown room. Since this one had a painted front fender, different tail light, different oil plug and a couple of more differences i wanted to take alot of pictures and to make as close as i could.
​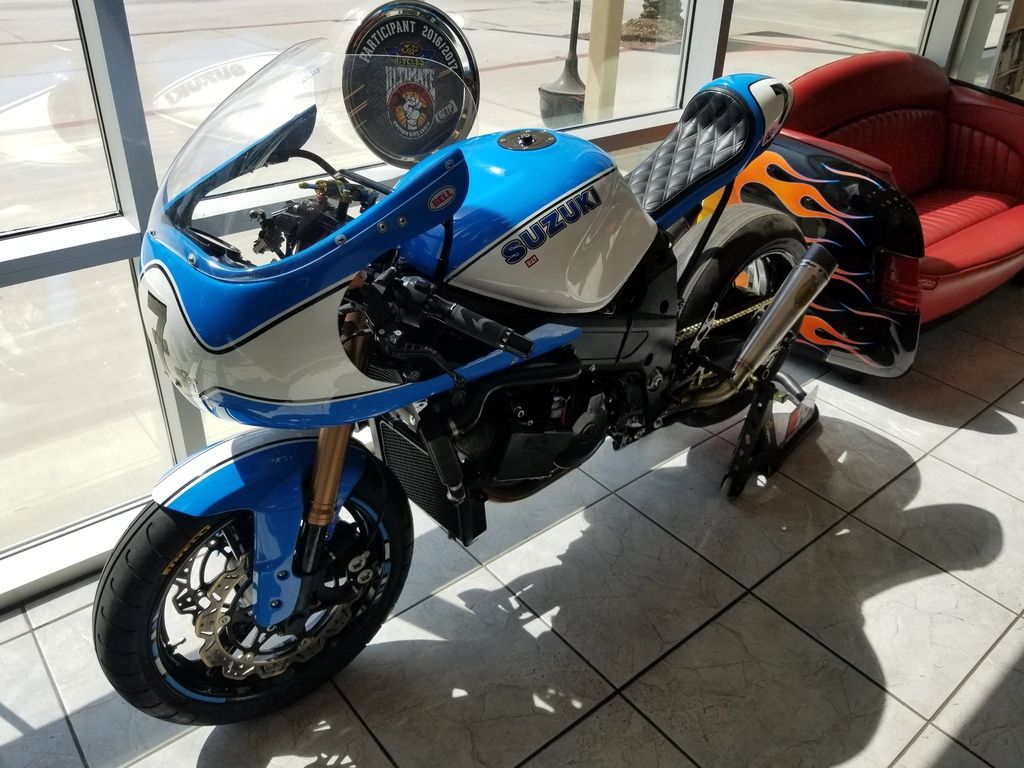 ​
​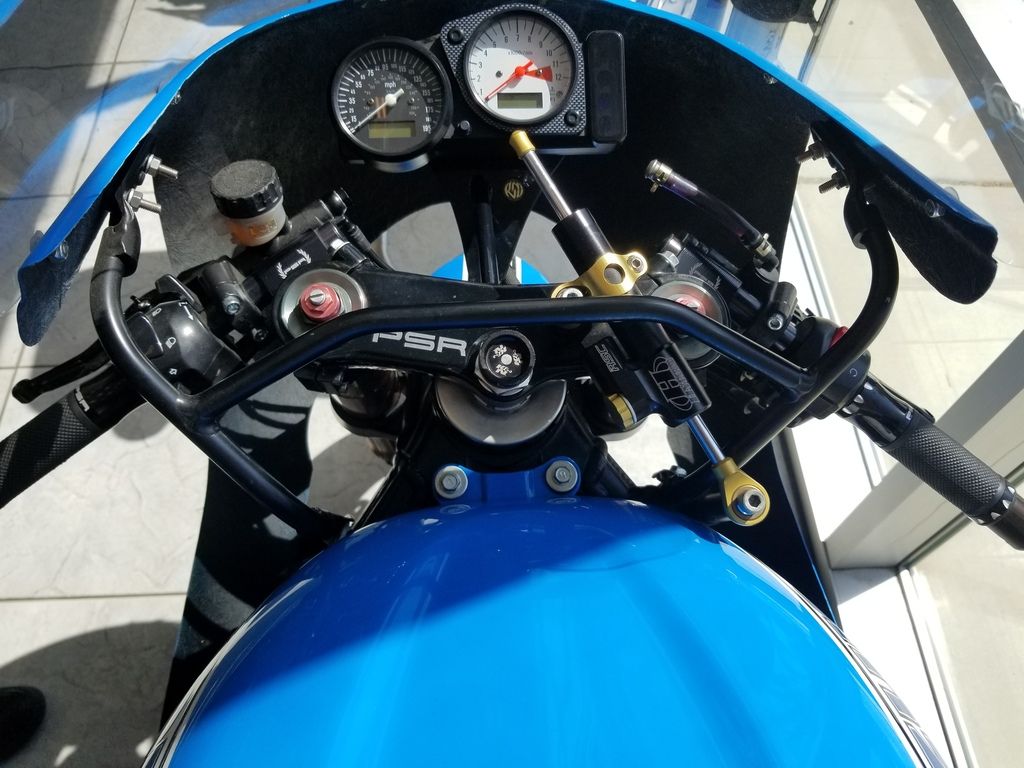 ​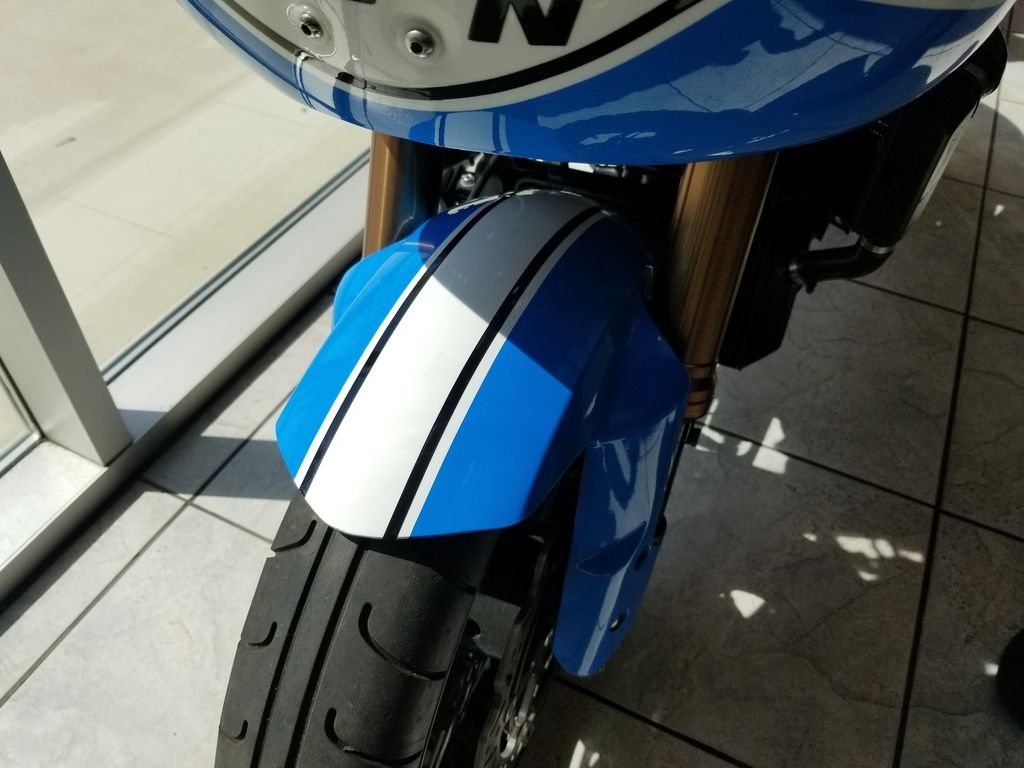 ​
After meeting him and seeing his bike i made a couple of changes on mine it since I got it. I painted the front fender to match his. I had a Hyper pro steering stabilizer mounted to go with the rear shock and just so happen to be the one he had. I got a better seat made because that one on it was about half an inch and it killed my ass and back. I installed the same taillight and oil plug. I had also done other things to the bike when i got it. I made the air box mod but made the side vents bigger. Changed the bulbs on the speedo to led. Put a TRE. H4 led headlight bulb. Performed coolant flush and put engine ice. New plugs. Am sure there is more stuff that i cant remember. Here are some pictures.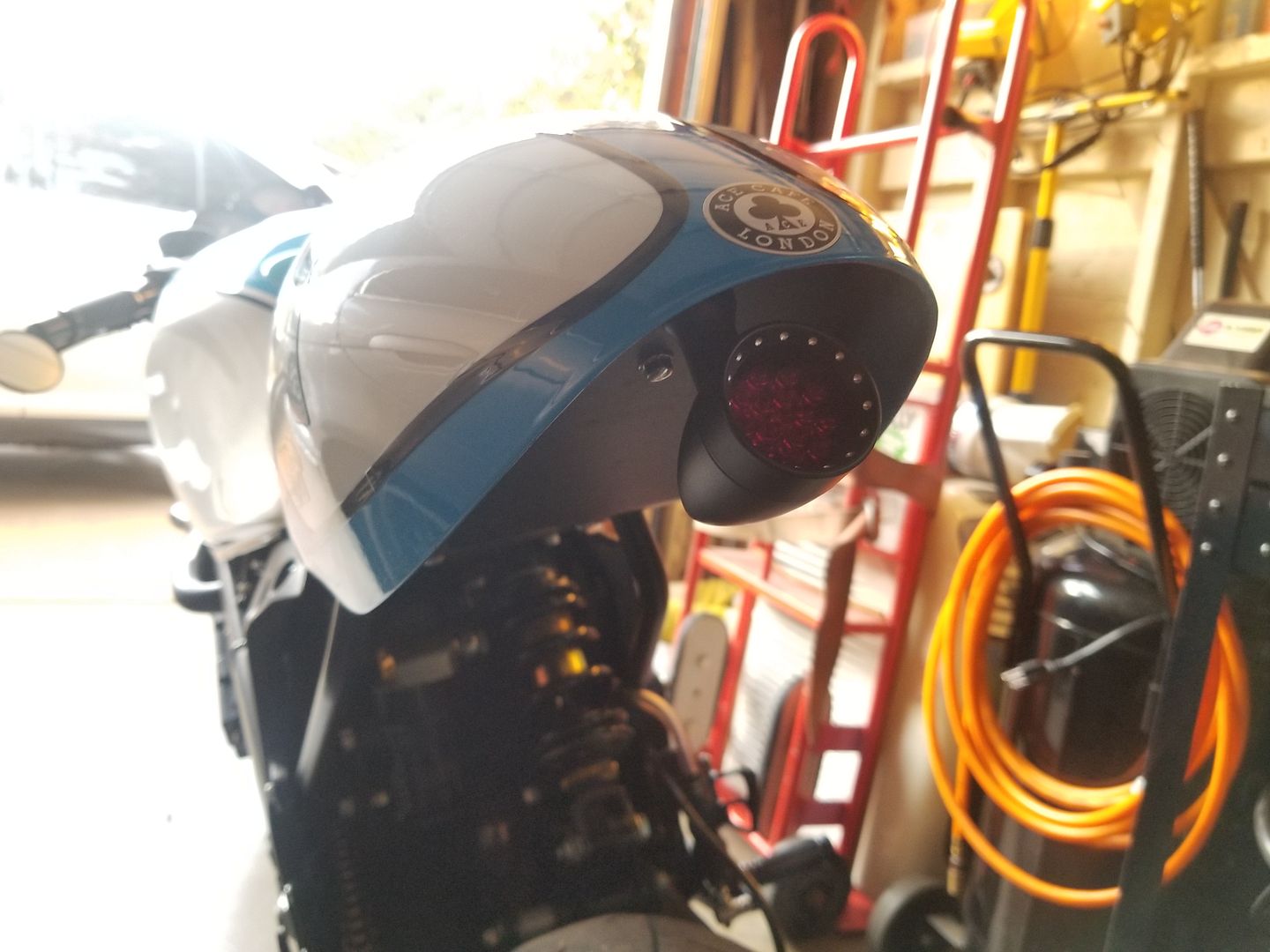 Here are the pictures of it now
I still have a couple of things to do it. I WOULD LOVE FOR RECOMMENDATIONS ON MODS OR RECOMMENDATIONS TO IMPROVE THE BIKE. A;; opinions are welcomed. Am still new to the TL world. I love working on my bike when i have time and doing any improvements. Feel free everybody. Here is a list of mods and parts on the bike:
2002 Suzuki TL1000R:
GSXR Front end
GSXR Front fender
R6 Calipers
EBC Front and rear rotors with pads
Custom paint job
Ducati monster headlight
H4 LED headlight bulb
LED speedometer bulbs
PSR levers
PSR handgrips
PSR gascap
Roland Sands custom handlebar
Bar end mirrors
Hyperpro steering stabilizer
Redbull coolant reservoir( Nick likes Redbull that why he put it)
Roland Sands custom exhaust
Engine ice coolant
CNC oil plug
Carbon fiber side engine covers
Voodoo rear sets
Featherweight Lithium battery
Hyperpro rear shock
Custom rear seat
Custom cafe tail with subframe
LED Taillight
K&N airfilter
K&N oil filter
PC5 with dinojet map
TRE
Had a PSR license plate bracket but broke off while riding so i have one from ebay
Stater relay connector mod
I will be getting the super awesome superDuper kit from brainless. CANT WAIT. It will have the +mod, headlight mod, charge mod, and second fuse box. Also but an improved r/r thru him.
I might of missed some stuff but theres too much to list. Hope you guys like it and WILL LOVE TO HEAR YOUR RECOMMENDATIONS. Thank you