So I've finally got my TLR back together and I've noticed that the kick stand spring drags along the fairing when I put it down. Since the previous owner did more than a few half ass things, it wouldn't surprise me if this was even off another bike; although it doesn't seem that's the case. Does anyone have any close up shots of their kick stand assembly? Can anyone, looking at the pictures and advise me on what might be the culprit?
I've noticed that the slot the prop actually rotates in is a little oversized/warn/ damaged but I would think it would actually help, considering it would shift outwards, with the bike's weight, rather than inward towards the fairing. On a side note, my bike sits a bit more upright than I would like. I've heard people complaining of theirs sitting over to far, but I've got the opposite problem. For example, if the bike is sitting on a small hill I can't position it to lean uphill on the kickstand; it would never stay there...
Thanks for any help.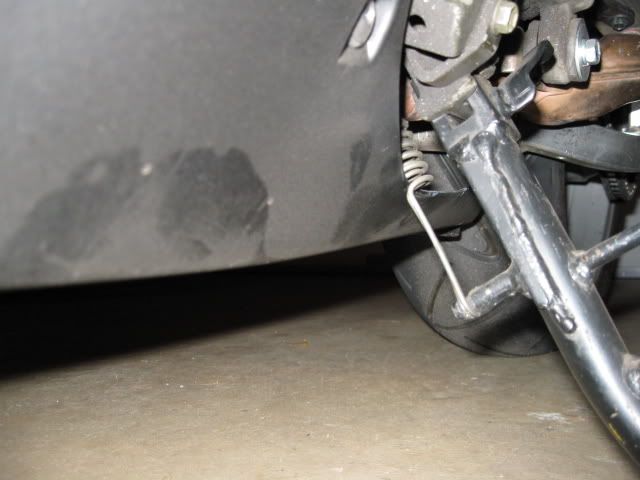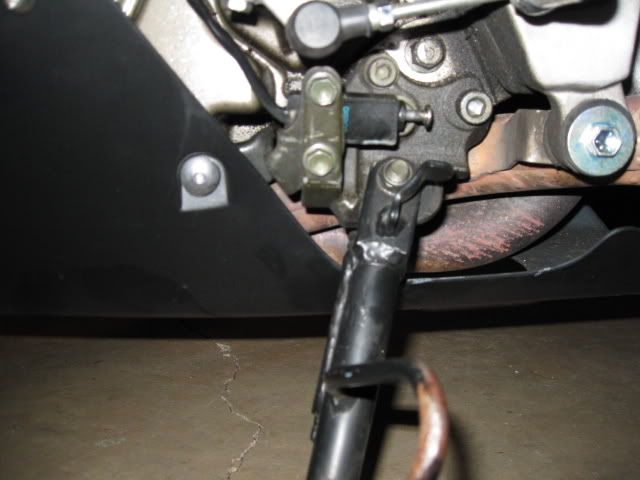 It looks like one of the bolts have been replaced....
Is this the normal TL1000R stand?