As a few guys here know i have started doing CF for the S. I started for my bike but it seems the items are quite popular. Ghost Mafia and a few others started the GB last time but i have had a lot of interest from people to do another so here it is.
Here are the pictures Ghost Mafia took of his parts.
http://www.tlplanet.com/forums/showt...profile&page=9
Low Profile Seat Hump : £69.99
Standard Hump - £65 GBP
Heel Guards - £29.99 GBP
Clock Surround £50 GBP
Panel under Screen £40 GBP
Inner Panels (either side of clocks) £52 the pair
Air Vents £55 GBP a pair
Sprocket Cover : £52.00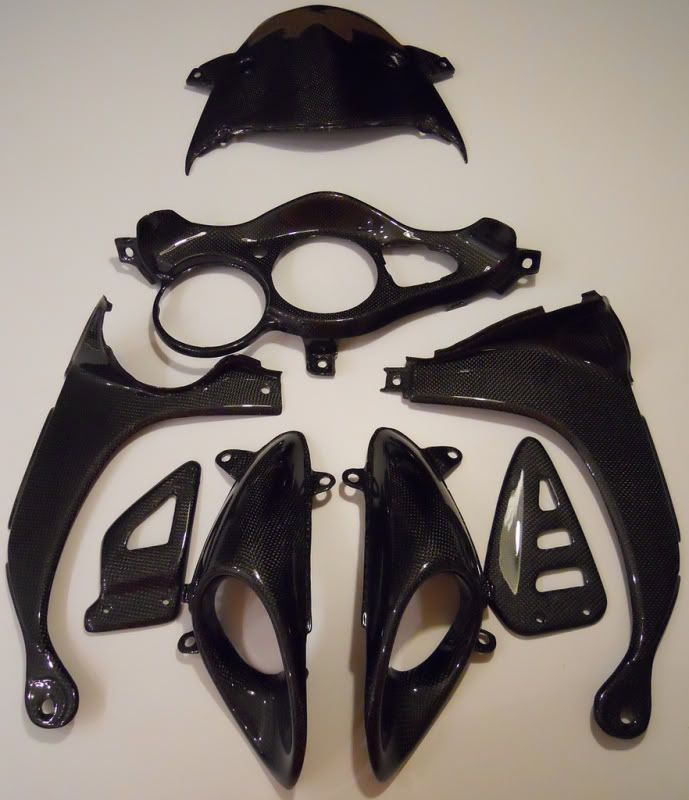 Prices are plus shipping but the US and Australia are around £15 GBP
I will run this thread until the end of the month and then order. Any questions at all please just pm me.