Hey guys, as some of you might know I recently started a project rebuilding a 1997 TLS. When I got the bike it had a weird knock, so I decided i should pull things apart to try and diagnose the problem. I found that the cam tension-er gear assembly on the front was just hammered so that needed to be replaced. Today, as I was about to start reinstalling the newer parts and I noticed something weird. The front piston appeared to have been kissing the cylinder head. I removed the rest of the cylinder and.... Oh my, there was about a quarter of an inch play in the piston. Removed the pistons and rods and realized the bearings were almost completely chewed apart.
[IMG]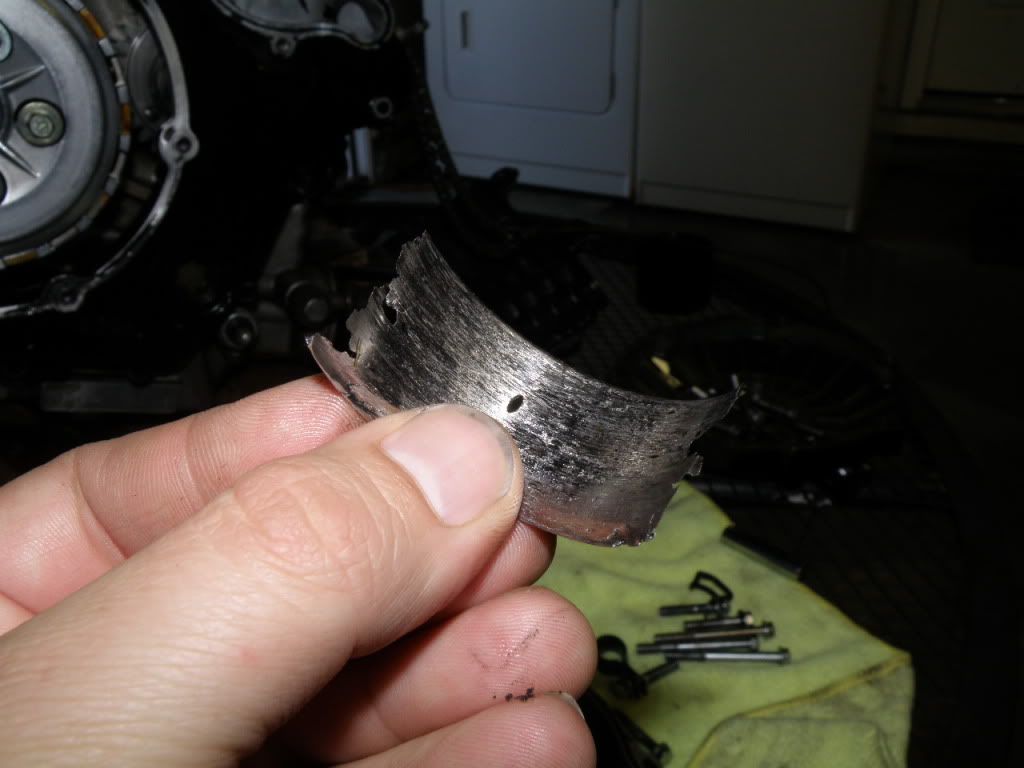 [/IMG]
[IMG]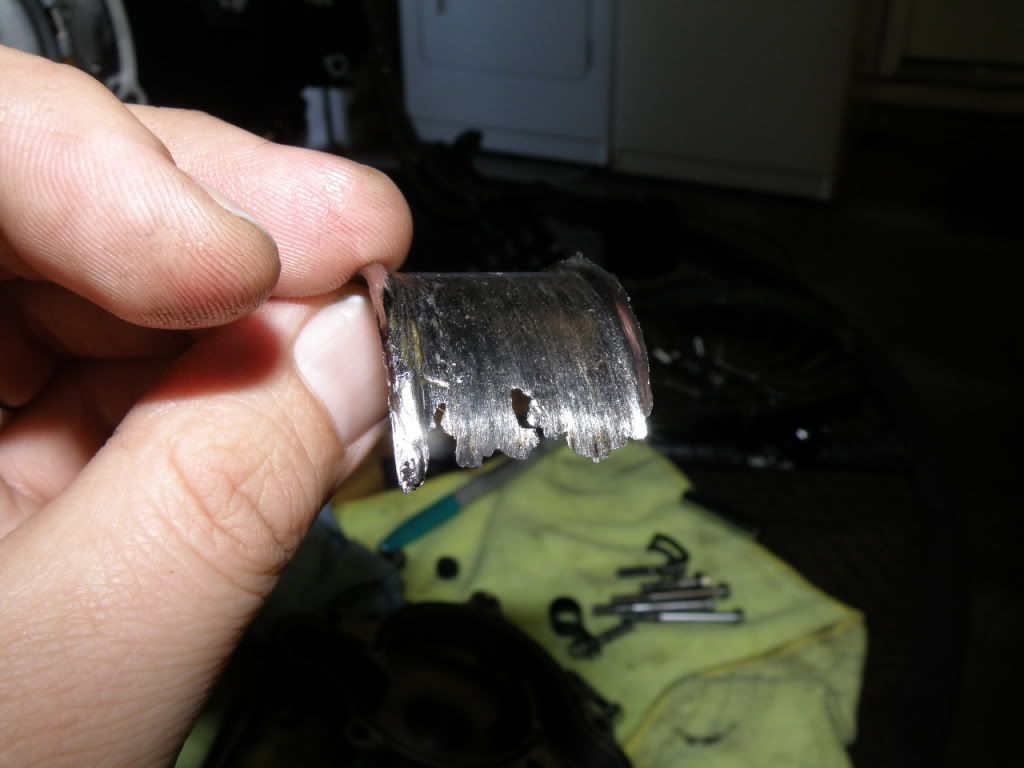 [/IMG]
[IMG]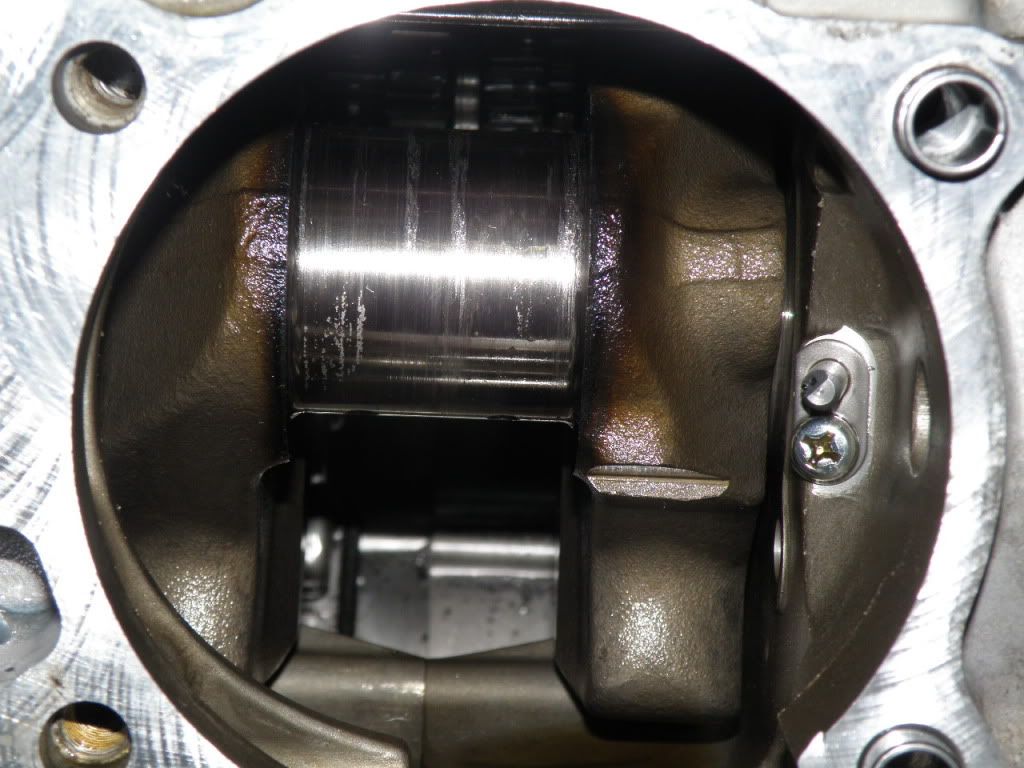 [/IMG]
I am in the process of cracking apart the case and seeing what other damage may have occurred and try to see why something like this would have happened.
This is looking down into the motor. anyone else see the pretty flakes?
[IMG]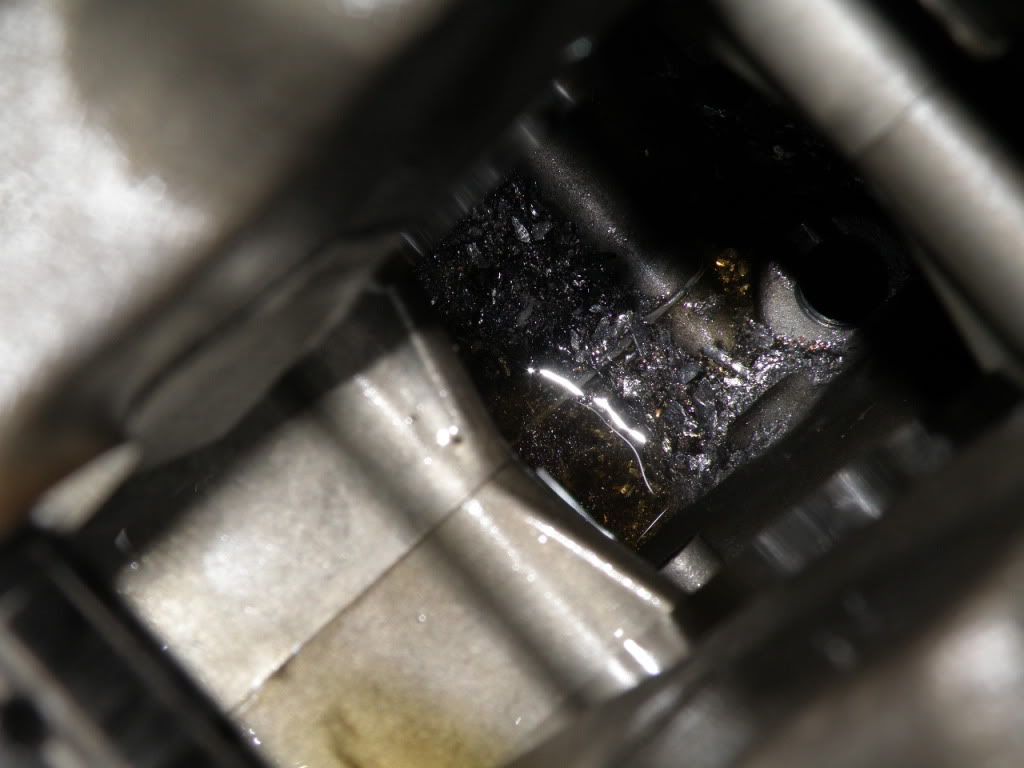 [/IMG]
If anyone has any connecting rod assembly's laying around or a crankshaft set, please let me know!