People have been asking me to make these again, so here is the thread.
Price is still $135
The brackets are high strength steel - Powder coated
The bolts are high strength steel - Plated
The sliders are Delrin - Black only, with plastic end caps to hide the bolts.
Information from past threads:
Quote:
Originally Posted by 3Katz View Post
I currently have T-Rex no cuts on my TLR and am in on Van's buy because my bike fell off the sidestand onto the left side a while back and the bracket bent so much as to push the fan into the radiator ( luckily no major damage). Without a doubt the damage would have been far worse without any sliders on but I was quite shocked at how easily the bracket bent - so I'm up for some quality ones
Quote:
Originally Posted by rednecktwin View Post
i went down on the right side at about 70-80 ish on these (meaning vandriver's sliders). they hold up just fine. nothing bent or broke (at least on the sliders anyway).
Hopefully, that covers most of the questions.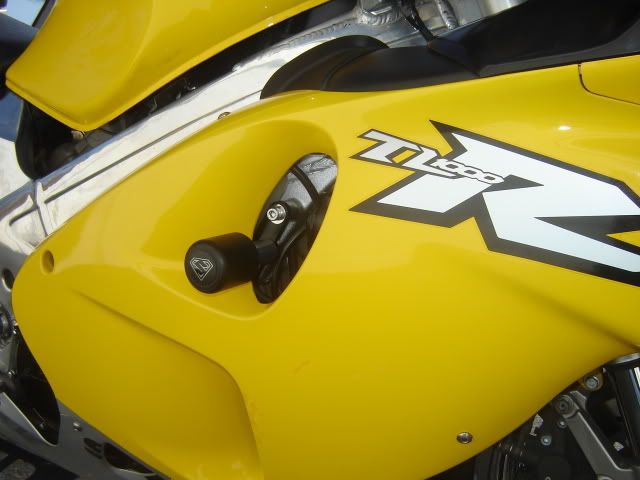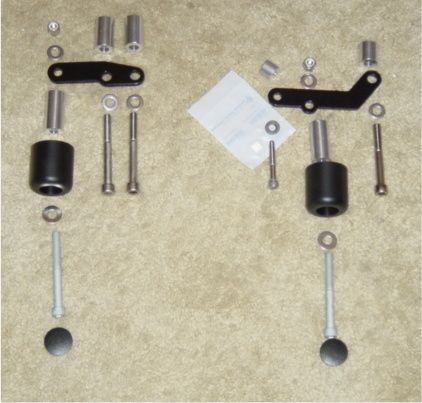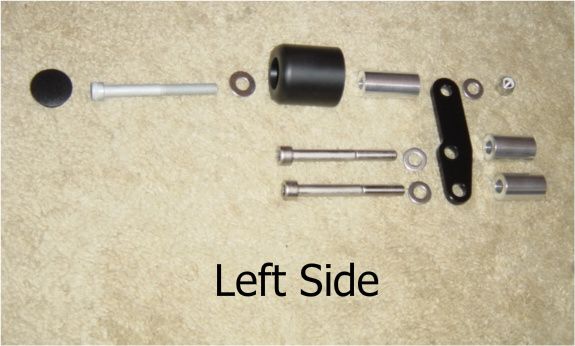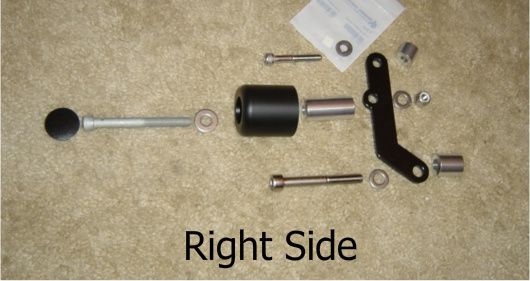 Name/ State or Country
1.
2.
3.
4.
5.