Following the good feedback on the FB pages I've progressed with the Carbon fibre and Kevlar tank sliders.
I'm now ready to place an order and have them produced in a few weeks.
Professional produced for me by a motorsport engineering company, they have 2 layers of carbon fibre for impact resistance and a layer of Kevlar to help with abrasion should you slide. The convex nature of the design means it is very strong. The slider covers the most prominent face of the tank which touches down should you either drop or slide the bike. They obviously can't protect against all damage in every scenario but I know if I'd had these fitted to mine during a 50mph slide my tank wouldn't need respraying now.
For those who don't use the FB pages here is a picture of the right side slider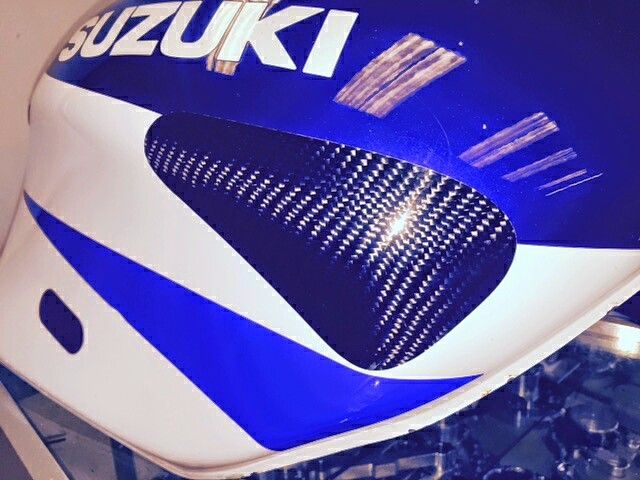 I can get these produced more quickly if I have a larger batch so I'm looking to start a GB with at least 10 people.
Cost is £60 + £5 P+P in the UK. I'll ship anywhere in the world and will get accurate shipping costs for people. They are obviously light and small so shipping shouldn't be too bad
I will be selling on Ebay but the price will have to be higher to counter the sellers fees etc
1
2
3
4
5
6
7
8
9
10