A Group Buy on Carbon Fiber Windscreens is now OPEN!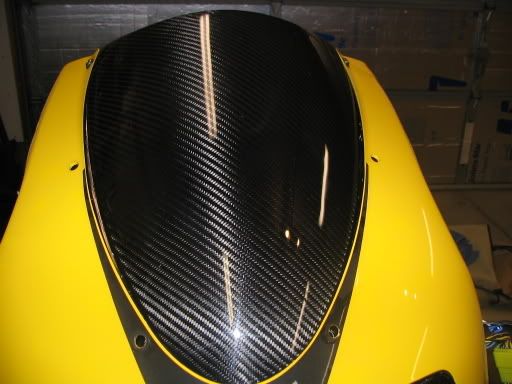 Standard screens are $110 shipped. Bubble screens are $115 shipped. Add $10 for candy colors(blue, red, yellow, lime gold). You can see all the colors at SDCarbon's website:
http://www.sdcarbon.com/index.htm
Carbon windscreens are made to order. SDCarbon doesn't have a high quanity output...but rather, does high quality work. We will likely get 1....maybe 2 of each style, standard and bubble, to ship weekly. Patience is a virtue. If you can't wait, then don't sign up. I'm shipping product in the order folks have paid. If you want in line....get in you payment.
Add 4% of your total for PayPal fees. My PP addy is 'teleportal@yahoo.com'. In the notes section, list which screen you want.....standard or candy, TLR or TLS, and if it's a TLR, bubble or standard shaped. Also include your TLP screen name. Shipping included is for the lower 48 states and APO addresses. PM me for International shipping quotes.
Here is the list:
TLR -standard c/f windscreen
1)
2)
TLR -double bubble c/f windscreen
1)
2)
TLS -standard c/f windscreen
1)
2)
Who is in?
--Sk