Bought this new in April. Have worn it 6 times since. Will come with original box and bag. Helmet is flawless... first $250 shipped gets it. I paid $350 shipped for it so my loss is your gain. You can check my feedback over on the zone if your worried.
Belstaff Kevlar race gloves. Size Large. Used for one season. Cost $135 new.... first $45 shipped gets em.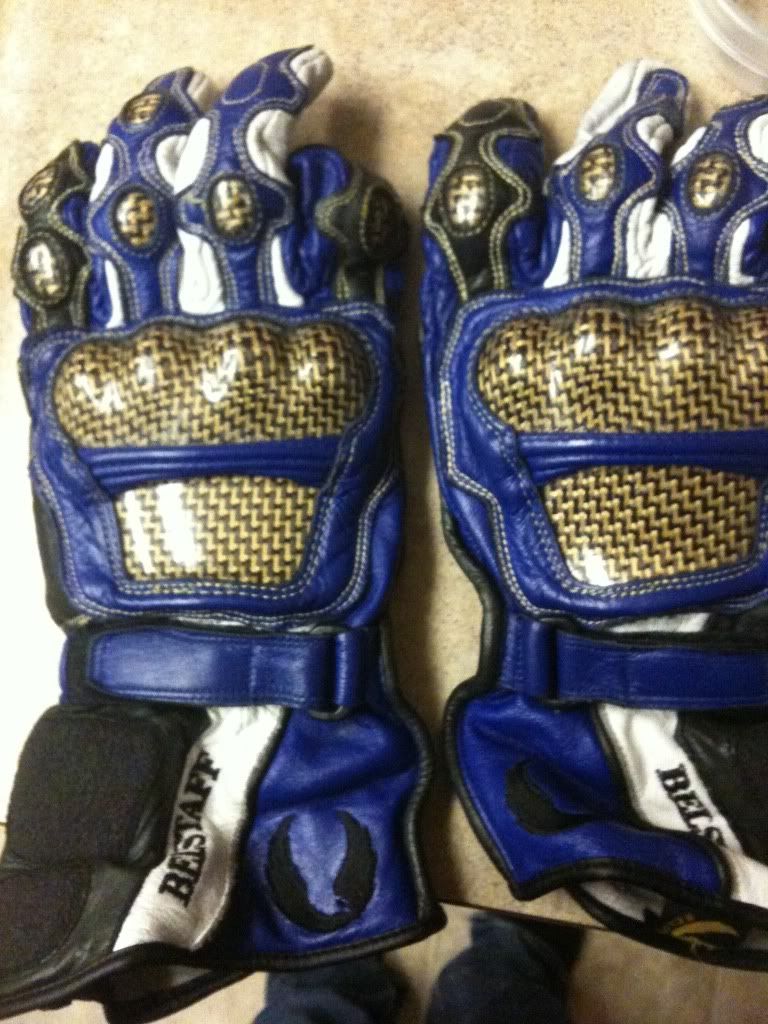 TCX Boots size 10 US. Bought new in April and worn maybe 4 times. Will come with original box. no scuffs or scratches of anykind... first $100 shipped gets em. I paid close to $200 for them.