Updated for sale list to reflect what's gone. If there's anything else you need, let me know. I've got a ton of parts lying around. If there's something random you're looking for, let me now. About the only thing I don't have is any bodywork. I'd rather move these parts out than have them sitting around, so feel free to shoot an offer.
3 sets of TLR forks –
Set 1 - $250/300w.triple - Freshly powdercoated/rebuilt. Powdercoating looks great. Gloss black. Has matching upper/lower triple, with upper triple set up for a standard bar. Unfortunately, I don't know if it was oem cartriges/springs used or aftermarket. I could open them up and check if really needed… but I'm not sure when I'd be able to get to that. No oil in them yet.
Set 2 – $130 - Fine working order off of a running bike. Seals are all good. Seem to be a good OEM set. Not mint, but an easy 8/10. I'll be cleaning them up on Monday.
Set 3 - $80 – May be slightly bent at upper triple mount. Has very small leak at the seals. Best to just be used for parts…
- TLS Forks – $100 - JUST pulled off of my 97. Always worked fine… just took them off to put on a Busa setup.
- TLS Airbox - $50
- TLR Airbox - $50
- TLS Pipecross filter - $50
- TLS Front Brakes - $40 – From MC to Calipers - About 15-20% pad left.
Brakes –
- Front Right 4-pot caliper - $15 – Fine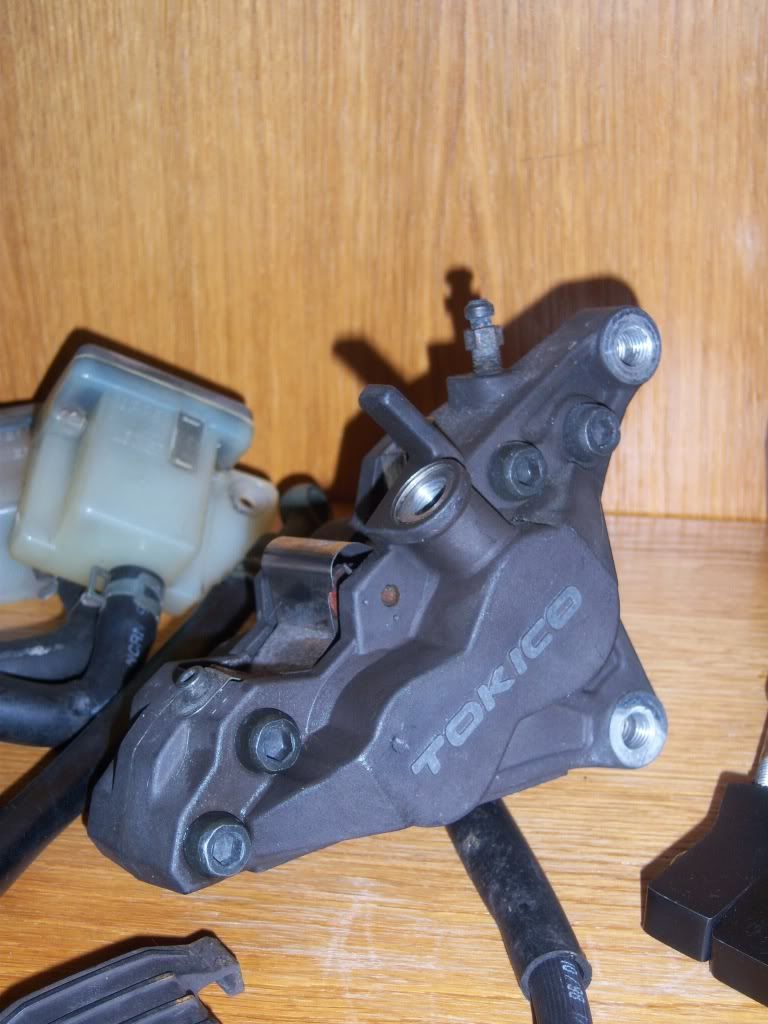 - Rear caliper x2 - $15 each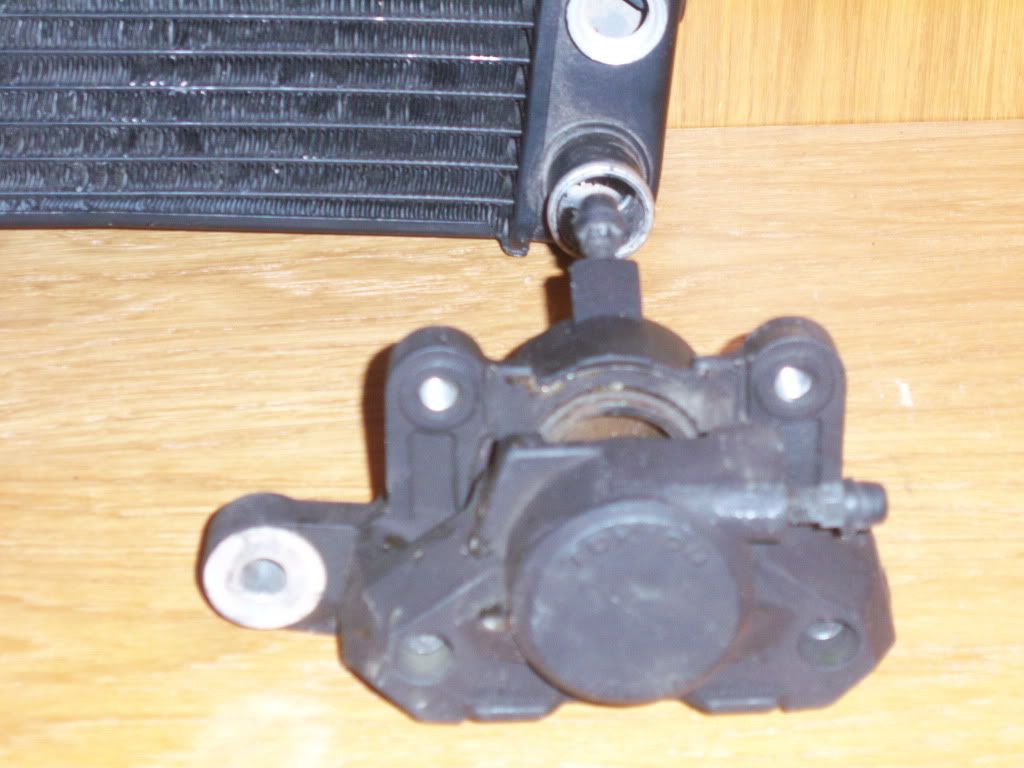 - Rear rotor - $15 – V. good cond.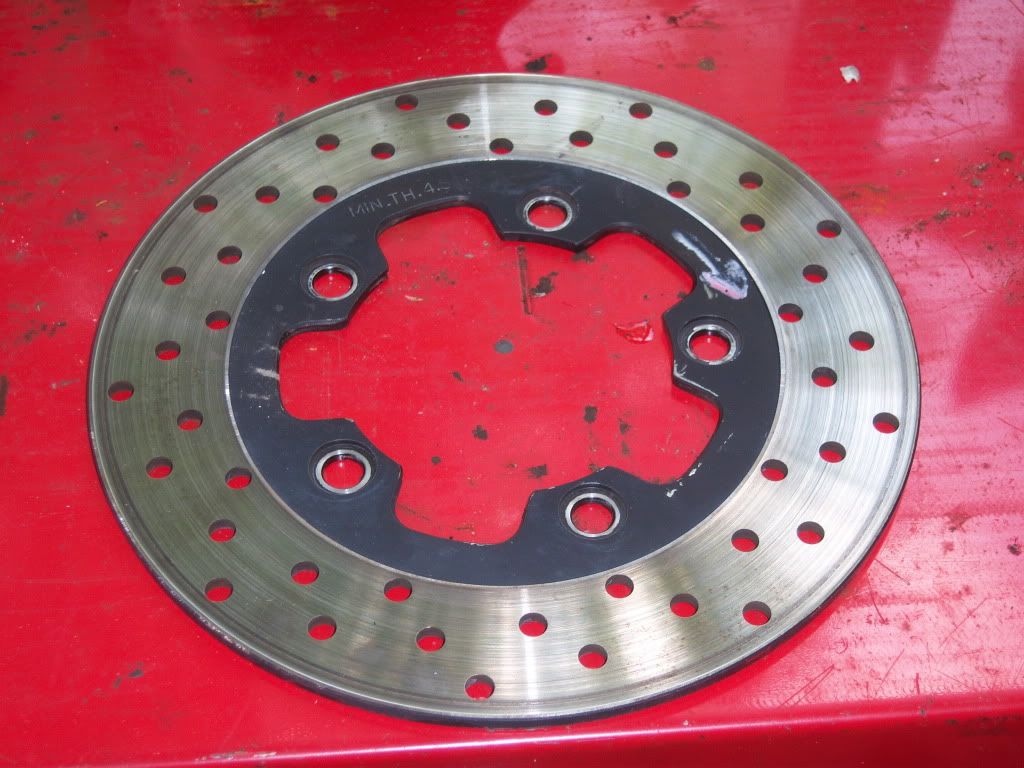 - Rear MC – $15 - Stock, w/lines.
- Rear brake hanger - $8
- Brake torque arm - $8
- Front Rotors – $30/set - One is slightly warped, but I still ran it that way for the past year.
Suspension
- Front forks – 4 sets – See above
*** Set 1 has the ignition mounts milled out for using an aux setup. The forks still need to be cleaned - Has some grease/fingerprints on them. Aside from a few very very small nicks at places like the caliper mounts, the finish on these is excellent.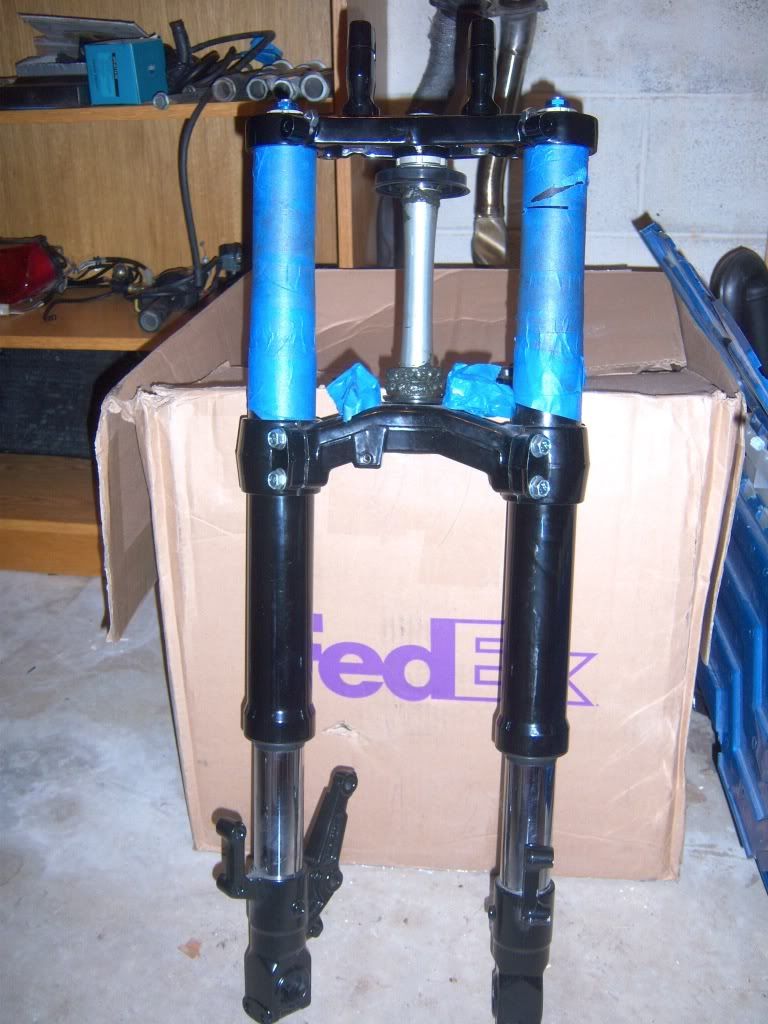 Set 2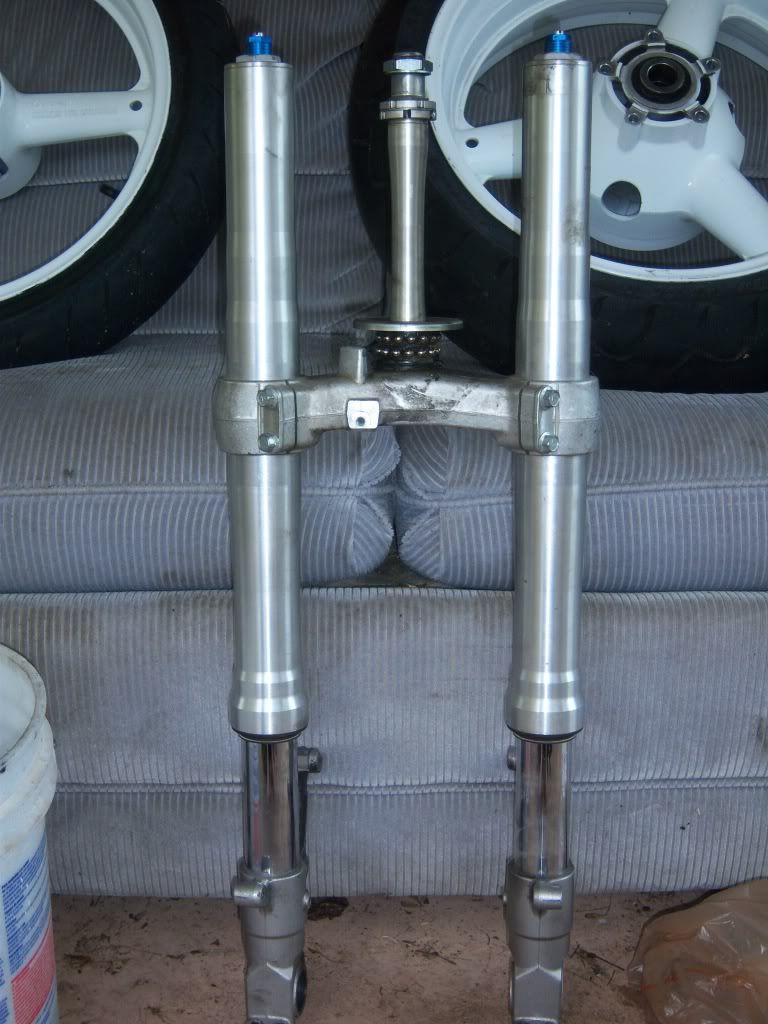 Turn signal set – 4
Steering dampers – OEM – $12/each - TLS, Busa, TLR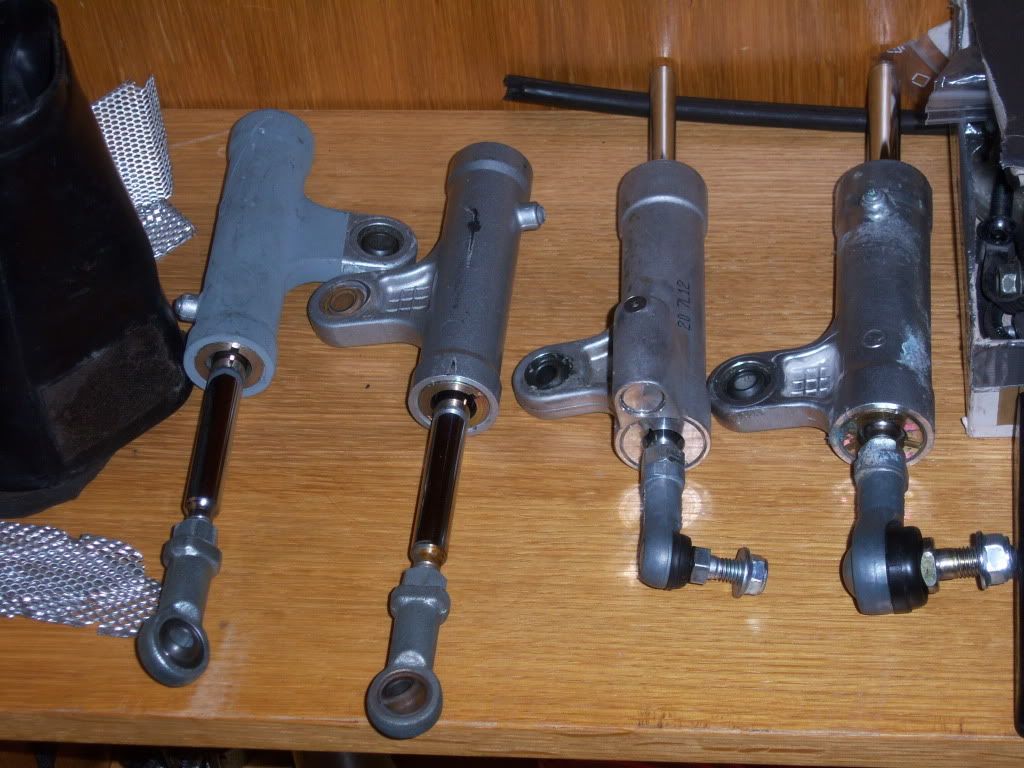 L Rearset - $20 – Was cracked but re-welded. Weld looks good. W. peg and shift lever.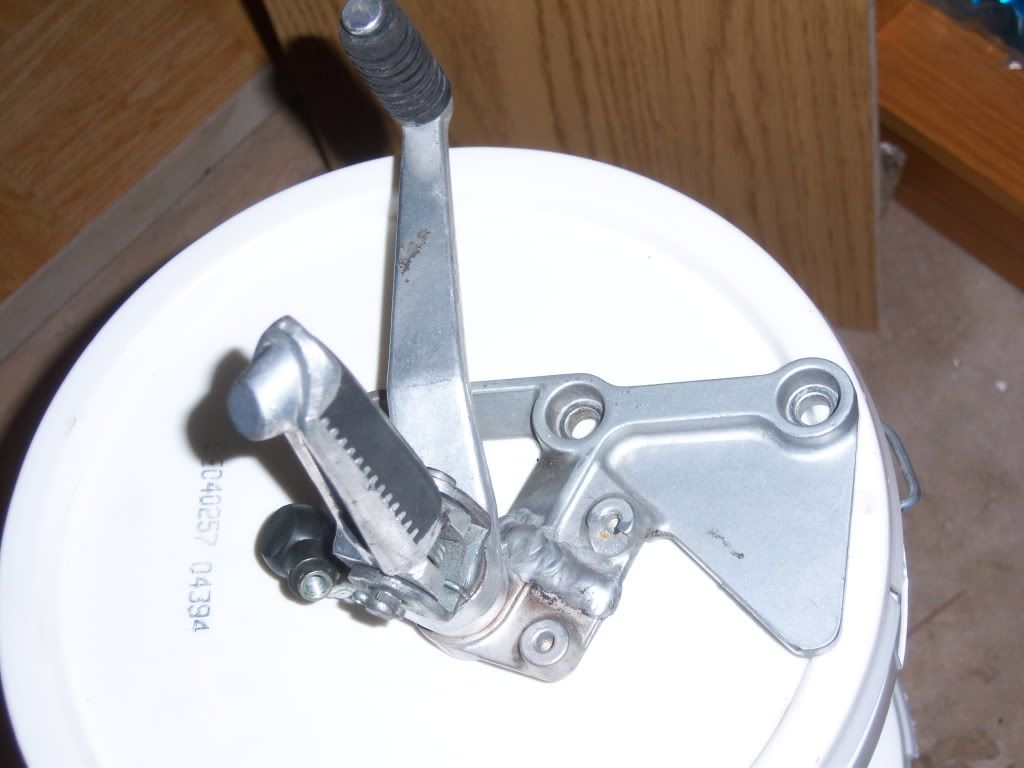 Axles – PM for needs/condition/price. There's a few in varying condition.
TLR Clip on set - $30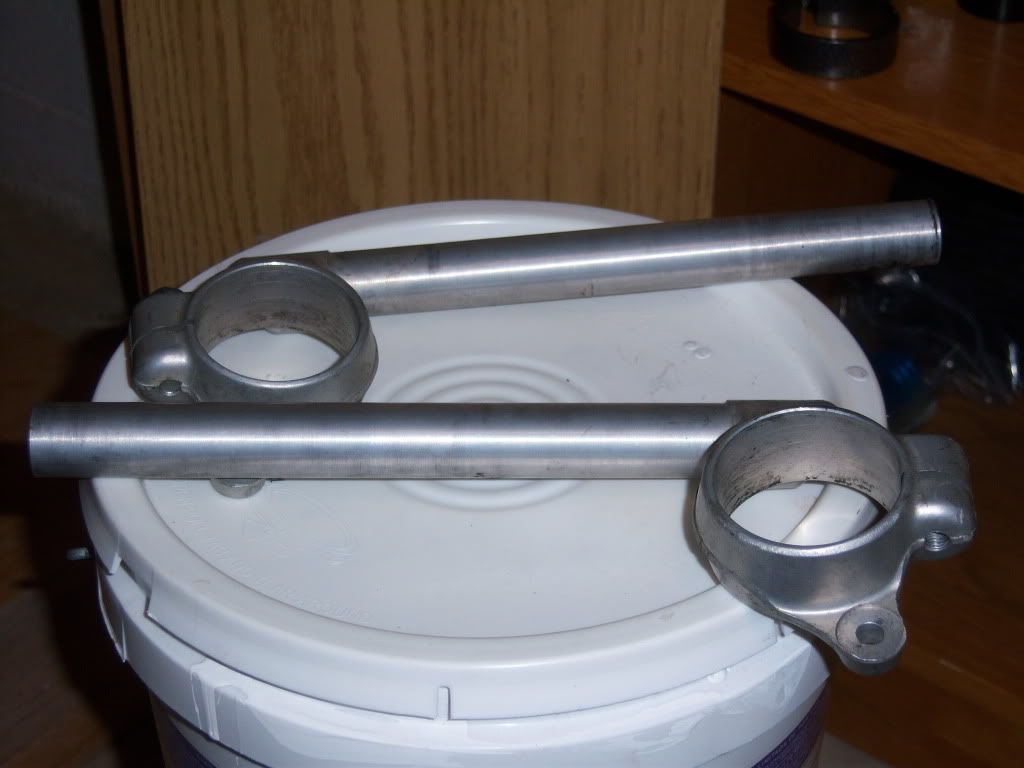 TLS Clip on set - $25 – Has a slight bend to one, but when indexed about 5* off from it's intended spot, you really can't tell the difference.
Billet Blue Anodized hand grips - $20 – 8.5/10. Seem to be new… have a few very very light marks from being together in a bag.
TL Regulator – $50 – Tested, works great.
Basic rear plate mount w. clear signals - $15
Any other pictures needed, let me know!